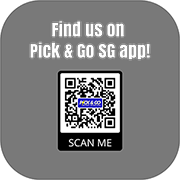 Salads & Soup
Tabbouleh
Fresh chopped Lebanese parsley mixed with burghul (crushed wheat), tomato, onion, lemon juice and extra virgin olive oil.
Beetroot Salad
Fresh beetroot, chickpeas, crunchy salad, baby tomatoes and drizzle with special sauce
Falafel Salad
Crunchy salad with falafel
Chic Peas Salad
Tomatoes, Cherry Tomatoes, Red Onion, Parsley, Fresh Lemon Juice with a touch of olive oil
Fattoush Salad
Chopped fresh vegetables, topped with toasted Arabic bread.
Cucumber Salad
Crunchy cucumber dry milk lemon salt olives pickles
Fatteh Salad
Choose from Hummus, Chicken or Lamb
Cold Mezza Dishes
Hummus
Paste of Chickpeas, Tahini, garlic, lemon juice and extra virgin olive oil
Babaganoush
Charcoal grilled eggplant with fresh herbs, garlic, tomato, mixed pepper, pomegranate sauce, onion, garlic, lemon juice, olive oil.
Mezza Platter
Combination of hummus, babaganoush, labneh, moussaka's fattouse salad.
Hummus Chicken
Hummus topped with Minced Chicken, pine nuts and olive oil
Hummus Lamb
Hummus topped with Minced Lamb, pine nuts and olive oil
Garlic Lebneh
Lebanese hung yoghurt with fresh garlic and olive oil and dried mint
Waran'Inab
Fresh vine leaves stuffed with parsley onion tomato, rice, Arabic herbs, fresh lemon perfectly cooked.
Mezza Platter Combo
Combination of Hummus, Babaganosh, Moussaka, labneh, Waran'Inab and our signature Tabbouleh salad
Hot Mezza Dishes
Falafel
Lebanon's most popular vegetarian dish! Fried fritters mix of chickpeas, Lebanese spices and coriander served with tahini sauce, tomatoes and pickles (6pcs).
Moussaka
Choose from Veg, Chicken or Lamb
Kibbeh
Fried croquettes with a crispy shell of cracked wheat (bulghur) and minced lamb, stuffed with a perfectly cooked mix of pine nuts, minced lamb, chopped onions and Arabic spices.
Grilled Halloumi Cheese
Grilled halloumi served with tomato cucumber and olive.
Chicken Liver
Pan fried chicken liver, Lebanese spices, lemon, pomegranate sauce.
Foul Medamas
Brawn beans with chickpeas, cumin, lemon, garlic, topped with chopped tomato parsly and olive oil.
Batata Harra
Fried potato, coleslaw salad, pickles garlic sauce, ketchup.
Cheese Fatayer
Crispy Lebanese pastry filled with melted feta cheese and parsley.
Soujok
Minced beef marinated with vinegar, chili and Lebanese spices, served with cooked tomato.
Sambosak Fatayer
4 pieces of vege pastry Lebanese style
Manaqiah
Cheese
Fresh-baked crispy flat bread topped with melted cheese, served with cucumber tomato and olive.
Cheese and Zatar
Mixed Cheese and Zatar topping served with fresh cucumber, tomato and olives
Zatar (Thyme)
fresh-baked crispy flat bread topped with zatar, served with mint leaves, olives and pickles
Pizza
Choose from Veggies, Chicken or Lamb toppings
Mashawi Lebanese Charcoal Grill
Lamb Kofta
Marinated minced lamb mix with parsley onion and Lebanese 7 spices served with garlic, vegetable and rice.
Lamb Mandi
Marinated lamb shank with Lebanese 7 spices served with grilled vegetables and rice
Lahem Mashwi
Charcoal grilled lamb cubes marinated with exotic Lebanese spices served with grills vegetables and rice.
Mixed Grill
Combination of lamb kofta, chicken kofta, lahem mashwi and shish tawouk served with rice. (2 chicken and 2 meat in one dish) four different flavored dishes.
Shish Tawouk
Marinated charcoal grilled chicken cubes, served with garlic sauce and rice.
Chicken Kofta
Marinated charcoal grilled minced chicken served with garlic vegetables and saffron rice.
Dajaj Mashwii
Half charcoal grilled chicken served with garlic sauce, pickles and fries.
Chicken Mandi
Chicken cooked underground served with mandi rice and homemade minty tomato sauce.
Samak Makli
Whole deep fried fish served with tahini and rice.
Lebanese Jumbo Prawns
Tiger prawns marinated with Lebanese spice and rice.
Seafood Mixed Grill
Samak Makli, Harra Jumbo Prawn served with rice
Samak Harra
Baked boneless fish with chilli tomato sauce and tahini served with rice
Baked Salmon
Norwegian Salmon with Buttered Vegetables and Lebanese 7 spices
Sandwiches & Wraps
Shish Tawouk Wrap
Marinated chicken breast, lettuce, pickles, tomato and garlic sauce.
Chicken Shawarma
Marinated chicken, pickles, potato, lettuce & garlic sauce and fries
Beef Shawarma
Marinated cooked beef, garlic, tomato, parsley, onion, pickles, sammak, tahini sauce and fries
Lamb Kofta Wrap
Grilled minced lamb, parsley, onion, tomato, sammak and hummus with fries
Lahem Mashwi Wrap
Grilled lamb cubes, parsley, onion, tomato, sammak and hummus with fries
Halloumi Cheese Wrap
Grilled halloumi cheese, parsley, onion, tomato, sammak and hummus with fries
Falafel Wrap
Crunchy falafel, tomato, parsley, onion, pickles, sammak, tahini sauce with fries
Arayess Kofta
Lebanese bread stuffed with minced lamb and pomegranate sauce served with yogurt.
Western
Penne Pasta
Choose from Chicken, Lamb or Seafood
Dessert
Ice Cream
Choose from 6 different flavours
Laban/Ayran/Lassi Drinks
Ayran
Made from fresh yoghurt
Location
54 Bussorah St, Singapore 199470